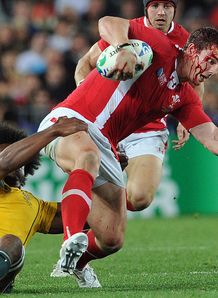 Part 3 of our exciting new addition to Planet Rugby sees another offering of a standout rugby video we think you will like the look of. Enjoy the show.
Following on from Julian Savea's masterclass at school and Jason Robinson's magic feet, this week we bring you something rather comical.
Now we all know that soccer is leagues ahead of rugby in terms of audience size and financial clout, but when it comes to on-field courage the scales shift rapidly towards the oval ball game.
In this video the diving that is a blight on the 11-a-side game is pitted against the big hits from rugby union, all played above an ideal soundtrack.