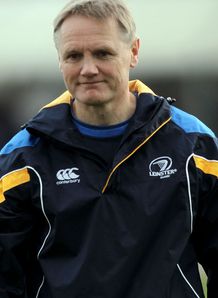 Related links
Teams
Leinster boss Joe Schmidt has signed a one-year extension to his deal and will remain with the province until the end of the 2013/14 campaign.
The 46-year-old has led the province to back-to-back Heineken Cup triumphs as well as runners-up position in each of the last two Grand Finals since joining from Clermont Auvergne fresh from securing the Bouclier de Brennus in 2010.
"I am delighted to sign an extension to my contract here with Leinster," he said.
"I'm lucky to be part of such a positive coaching team and to have the top quality support staff we have.
"The professionalism of the players is a real asset and they constantly challenge themselves and each other to improve, which makes them a great group to coach.
"The wider Leinster community have really made my family and I feel welcome here and we have been fortunate to have enjoyed some memorable success on the field.
"Let's hope that with continued hard work - and a bit of luck - that there will be more bright days ahead."
Leinster CEO Michael Dawson said Schmidt was an asset to the Heineken Cup champions.
"I am delighted that Joe will remain with Leinster for the next two seasons. Since arriving from France he has overseen and led a period of great growth and success for Leinster, both on and off the field," he said.
"Joe is an outstanding leader and ambassador for the province and he continues to cultivate strong values within our organisation.
"I know that this news will be welcomed by our loyal following across the province and beyond."