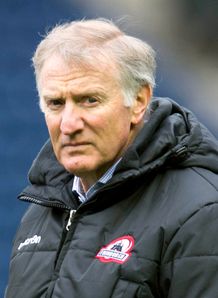 Related links
Teams
Edinburgh confirmed on Monday the addition of three promising home-grown, youth-level Scottish players to the senior squad.
Elite development players Hamish Watson (back-row), George Turner (hooker) and Jamie Farndale (wing) have all been awarded extended, senior contracts at the club.
With young Scottish centres Michael Tait, Chris Dean and wing Damien Hoyland also among the coming summer's new recruits, head coach Alan Solomons believes the foundations of his long-term strategy are beginning to take shape.
"This development is critical to the future of Edinburgh," said Solomons.
"The key is to understand our vision, and that vision is to build a sustainable club through the medium of our academy of young Scottish players who are introduced into an experienced and strong team, that will aid and abet their development.
"Scrum-half Sam Hidalgo-Clyne is a fine young player and is a good example of how we are already giving effect to this vision, having been brought in from our EDP programme earlier this season.
"At loose-forward, Hamish [Watson] is a terrific young talent.
"He hasn't had a lot of opportunities this year but he will make his mark next year, I have no doubt about that. He has a lot of promise.
"George Turner is a really promising young hooker. He is a dynamic, explosive player and I think this new contract and increased exposure is going to make a huge difference to him.
"I expect him to grow as a player in leaps and bounds.
"Jamie [Farndale] is another fine athlete who joins our senior squad.
"He's one of three of these players [as well as Hoyland and Dean] featuring in this summer's IRB Junior World Championships in New Zealand.
"We wish them all the very best in the tournament and look forward to welcoming them back and getting them up to speed with the rest of the squad for the season ahead.
"Overall, at this point, this amounts to six new, young Scottish players that have been lined up for next season's senior squad, which I think is very positive."