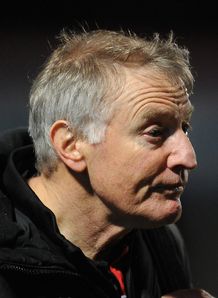 Related links
Teams
Edinburgh centre, and stand-in captain, Andries Strauss was left feeling frustrated by his side's 20-16 loss in Treviso.
Leading narrowly at half-time having dominated the opening forty minutes, Edinburgh went on to butcher several guilt-edged try-scoring opportunities.
Their failure capitalise on these chances, coupled with poor defending, allowed the hosts to bag a brace of five-pointers midway through the second half, and pull clear of the Scots.
And Cornell du Preez's last-minute try, salvaging a losing bonus point, came as scant consolation for Strauss, who knows Alan Solomons' men face a battle to secure qualification for next season's top-tier European tournament.
"We came in at half time feeling quite content with the lead in spite of spoiling two opportunities to score tries," said Strauss.
"Unfortunately, towards the middle part of the second-half, we moved away from our strategy and went out of system a bit, which meant we had to defend out of system.
"This allowed Treviso to get into our half quite consistently and retain the ball, through which they scored two tries.
"That's where we lost that game, by giving them too many opportunities to play in our half, and well done to them, they capitalised on that.
"All in all it was a very disappointing result for us because we really believed could have won that one and, to be quite frank, we should have.
"As a team we are good enough to have won all of those games [Connacht, Scarlets and Treviso] and it's unfortunate that we didn't manage to do that, but the positive for this is that we know this is a process.
"We are a fairly new team playing together at the moment.
"We are definitely building towards something. We know what our end goal is and we are taking small steps towards reaching that goal.
"We can look at it as three bonus points on the road, but ultimately we are capable of winning those games.
"If we stick to what we are supposed to, we will start winning those games in the not too distant future."