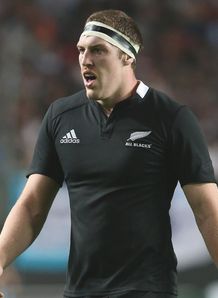 Related links
Teams
New Zealand lock Brodie Retallick has been issued with an off-field yellow card for dangerous play in Saturday's Test against South Africa.
The off-field yellow card is for contravening law 10.4 (j) lifting a player from the ground and either dropping or driving that player's head and/or upper body into the ground.
Retallick lifted Springboks lock Andries Bekker in a tackle that resulted in the Bok second row hitting the ground with his upper body while his legs were still in the air in the 20th minute of the match.
An off-field yellow card may be issued by the SANZAR citing commissioner for foul play incidents that are very close to, but in his opinion do not meet the red card threshold for citings.
In this case the incident was not acted on by the referee for the match, Alain Rolland, and on further review of the match footage the citing commissioner deemed an off-field yellow card was appropriate.