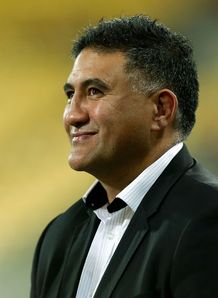 Related links
Teams
Also see
New Zealand Rugby and the Highlanders have announced that Jamie Joseph has re-signed for an additional two years as head coach.
The former All Black and Otago representative came on as head coach for the Highlanders in 2010 following coaching success with the Maori All Blacks and the Wellington Lions.
"We're delighted to have Jamie staying with the Highlanders and New Zealand Rugby for another two years. Jamie is a hugely popular figure in the Highlanders region and we know he loves giving back to that community," said New Zealand Rugby General Manager Rugby Neil Sorensen.
"Jamie can be proud of the work he has already achieved with the Highlanders, and we are excited to see what he will bring to Investec Super Rugby in 2015 and 2016."
"We've got an exciting young group of guys playing for us this year and I'm looking forward to working with them in the future as head coach to see what we can achieve as a team," said Joseph.
"I've got a great coaching team around me and we've worked hard this year to create the right environment and keen to keep this going into the next few seasons.
"I understand the responsibility that goes with being a head coach and I am looking forward to that challenge in the next two years. I also understand what rugby means to the people and communities in the south and I feel privileged to be the coach of a team that is showing some real promise and future - being a part of that is exciting."
The Highlanders currently sit in fifth on the table and having already had their two byes are looking to finish off the season with a strong run home that includes a game against the Chiefs at home on the 27th June and away games against the Waratahs and Crusaders on the 6th and 12th of July respectively.