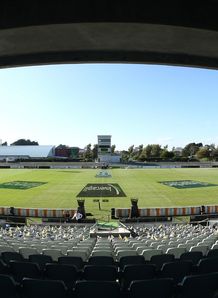 Related links
Teams
The Highlanders will take on the New Zealand Barbarians at Rugby Park Stadium, Invercargill on Friday June 20 as they finalise preparation for their final three games of the 2014 Super Rugby regular season.
The New Zealand Barbarians led by President Bryan Williams are very keen to see the globally respected and highly recognisable Barbarian brand showcased in the deep south.
The Barbarians will be coached by Stags coach, Brad Mooar, and managed by Leicester Rutledge.
Like traditional Barbarian teams there is likely to be an international flavour to the selection along with a number of promising Stags and players from other New Zealand provinces.
"It will be great to get down to Invercargill and show the Southland people how we have progressed as a team since 2013," said Highlanders coach Jamie Joseph.
"This is an important game for us as we build into our first game back after the June break against the Chiefs."