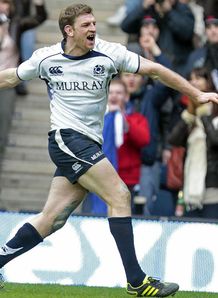 Related links
Teams
Scotland wing Nikki Walker has praised new boss Scott Johnson after the Australian was confirmed as Scotland's intermin head coach.
The Worcester wing worked with Johnson during his time at the Ospreys and believes that the former Wales interim boss can help the Scotland team.
"Scott is one of the best coaches I have worked under," Walker told The Scotsman.
"Scott is definitely a bit different in character to everybody else I have been coached by. He keeps everybody 
entertained in training. He is light-hearted, humorous and has loads of ideas.
"He has a great knowledge of the game as well, otherwise he wouldn't have acquired the good reputation he has in coaching.
"Scott has been to different places, but being Australian he knows Australians tend to play quite imaginative rugby, especially in the backs. I'm sure he can bring that to Scotland if he got the job.
"He was a massive influence on Ospreys winning the Magners League and when we got to the Heineken Cup quarters."