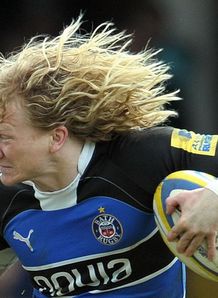 Related links
Teams
Also see
Worcester wing Tom Biggs has revealed that missing out on selection with England led to him leaving Bath last season.
Biggs initially signed a deal to play in Rugby League with hometown club Hull KR, but has since agreed a move to Sixways with the relegated Warriors.
Looking back on his time with Bath fondly, Biggs stated that he never had the opportunity to play for England despite feeling as though he deserved a chance based on form.
"I've had a great time here [at Bath] and played with some fantastic characters," Biggs told the Bath Chronicle.
"It's just been an amazing experience and I never thought I'd get the opportunity to play for such a prestigious club.
"At the start of last year I was told I was never going to represent England and that was always a personal aim. When that wasn't going to be the case I felt I needed a new challenge.
"I'd love to have played for England. I think I deserved the opportunity and I think a few other guys in my position had plenty of opportunities and didn't take them. I'm just disappointed I didn't get a chance to pull on that shirt."
By the time Biggs' move to Hull KR had fallen through, there was no room left in Bath's salary cap to bring him back for next season.
"I'd have loved to have been involved more but that's just the way it goes sometimes," added Biggs.
"Right the way through everyone at the club has been fantastic with me and I've got no doubt that this team will be winning trophies in the future.
"With how the facilities are developing and how Bruce [Craig] is investing in the club and moving it forward, I'm sure this club will be successful."