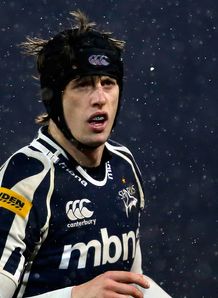 Related links
Teams
Sale flanker James Gaskell has revealed he will consider contract offers from other clubs before committing his future to the Sharks.
The 23-year-old has been strongly linked with a move to Wasps for next season.
He said he has already told Sale boss Steve Diamond he will wait until the end of the year to decide on his long term future.
And he told the Manchester Evening News he intends to make full use of that opportunity.
"There are a lot of decisions I have to make," Gaskell said.
"I've spoken to Dimes (Steve Diamond) and I've been open and honest throughout the whole thing.
"I've said all along I'm going to wait until January and I'll make my decision then and whatever I decide it will be purely based on rugby and where I see myself developing the best.
"If it's here, it's here and if not it will be with a new club. There's a lot to weigh up and a lot of people to talk to first."