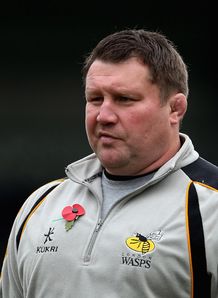 Related links
Teams
London Wasps director of rugby Dai Young has given his response to the news that Billy Vunipola is to exit the club at the end of the current season.
Number eight Vunipola was confirmed to be joining Saracens from 2013/14, with the north London side also capturing James Johnston.
"We are clearly hugely disappointed," said Young.
"Billy is a player that the club identified some time ago as one with huge potential and he's been developed by London Wasps, despite a period when he struggled with illness and injury, into one of the brightest young talents in English rugby.
"During our contract talks, the player had been adamant that he did not want to leave the club but we know he was under pressure for family reasons to go and join his brother at Saracens.
"We did everything in our power to keep Billy. We offered him the contract he asked for.
"He is playing regularly and he has already got international recognition, so we didn't see any reason for him to leave.
"Although we had heard the whispers about him going to Saracens, we were only officially informed yesterday afternoon that Billy was leaving and he had previously signed for them."
Young added: "Although we are bitterly disappointed right now, it is only fair for me to say that I believe that Billy will become a top quality international player for years to come and we wish him the best with his career. There is a long way to go in the season and I am sure he will give his all for Wasps in the coming months."