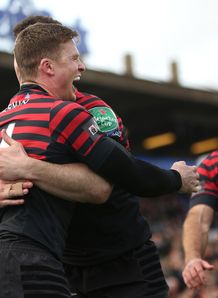 Related links
Teams
Saracens have revealed they will play Gloucester at the HAC on Thursday 15 May, bringing professional rugby to the heart of the City of London.
The Honourable Artillery Company is set to host the game, with Saracens chairman Nigel Wray delighted to play the game at the "unique venue".
"These matches are calendar events at a unique venue, five minutes from Moorgate, and we are delighted to be playing Gloucester, one of the leading clubs in the country, and their supporters to the HAC. It will be a great occasion," he told Saracens' official website on Monday.