What a way for your World Cup preparations to begin with your players going on strike hours after arriving in camp.
That was the situation for Italy on Monday when the Azzurri squad's training was postponed over the proposed changes to player payments from the FIR.
A solution was found by Tuesday evening but the episode has hardly been encouraging given the Italian national side appear to be stuck on a downward spiral with anyone yet to find the brakes.
Ever since coming out after half-time against Wales, when Italy went from trailing 13-14 to losing 20-61, the tension has bubbled away.
This dispute over payments has been brewing ever since FIR President Alfredo Gavazzi stated he was "tired of Italy's pensioners" following their slide to 15th in the World Rugby Rankings – below Georgia, Japan, Tonga and Fiji.
Gavazzi's plan to break the slump, he told the press this week, was to offer the players win bonuses at the World Cup of €7,000 each to win against Canada and Romania, €12,000 to defeat France and for the big coup of beating Six Nations champions Ireland, €18,000. However for those to happen, the players' regular appearance payments would be reduced.
A settlement has now allegedly been reached, allowing the players and a no doubt bewildered Jacques Brunel to get on with trying to make Italy consistently competitive, but given the bad blood brewing between the FIR and players association, GIRA, the situation screams of a temporary fix as opposed to a long-term resolution.
Each side claimed it was the other who demanded the postponement of the camp with some finger-pointing fresh from the playground as Gavazzi and the players blamed the other party, either for refusing to train or in Gavazzi's case failing to attend a meeting to discuss the issue because he had "a more important personal matter".
Italy's players admirably aren't afraid to stand up for themselves as was evident when they responded to Gavazzi's "pensioners" jibe back by demanding respect, with each of the national squad's players tweeting the same message, led by Sergio Parisse.
"Dei pensionati sono stanco, al 15° posto del ranking non ci sono andato io» #portacirispetto

— sergio parisse (@sergioparisse) April 14, 2015
Gavazzi's fresh comments indicated that while he may publicly have hoped that "common sense would prevail" so the camp could go ahead, in his eyes a performance-based set of rewards is the way to go.
"The offer that was presented is consistent with our current positioning and agreements among the Tier One athletes and federations closest to us in the rankings," he defiantly told Gazzetto dello Sport.
GIRA claimed that the FIR moved to boot the players out of their hotel by midday on Monday, which would be comical if this wasn't a Tier One country three months out from a World Cup.
Bright young talents are emerging for Italy along with a clear preference to try and play with a bit more adventure, but Parisse is now their only world class player and turns 32 in September while the team conceded their highest number of points in this year's Six Nations since 2003.
The differing frustrations from Gavazzi and the players are each partly understandable, but Italian rugby feels set for more quick agreements and compromises while the rest of the rugby world continues to wait for them to finally produce.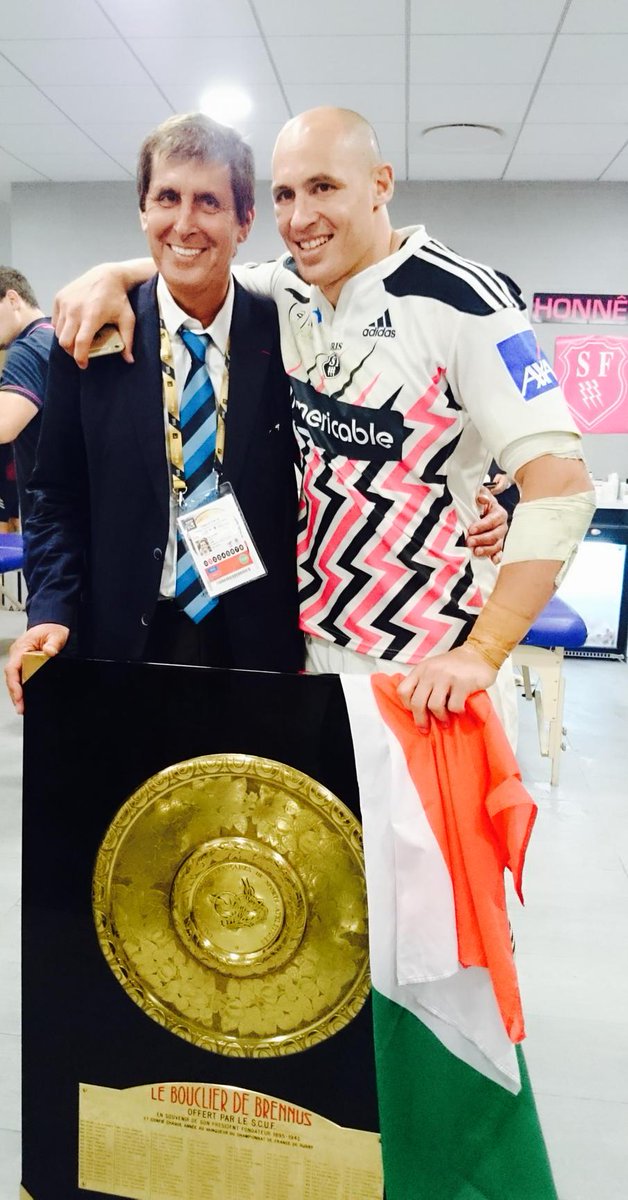 In Parisse they have a talisman for the ages, but his comments to Gazzetto della Sport after winning the Top 14 final speak volumes.
"[The final] was the happiest day of my life as a sportsman. [But] it is a great disappointment not to have received the call of the president of our federation; I think he should have felt honoured by having his national captain on the pitch with the Italian flag and the Bouclier de Brennus.
"For the national side I've always put my face out there and taken many physical blows. And from the other side there was never a thank you, instead I took other blows.
"At one point I asked myself – why am I doing this? I'm not saying that as an Italy player or captain, just me, Sergio. A boy who always gives one hundred percent.
"Here in France and around the world, in countries where rugby is light years ahead of Italy, I feel respected and I receive compliments.
"Then I arrive in Italy, and I feel that there are people not on the same level as the other countries who criticise the sport."
---