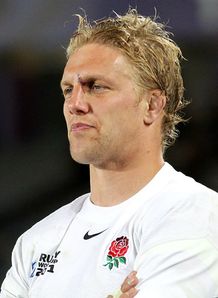 Related links
Also see
Former England flanker Lewis Moody and Australia fly-half Stephen Larkham were surprised by the outcome of James Horwill's IRB hearing.
Speaking from opposite camps, Moody said the decision was not surprising given the history of injustices on Lions tours, describing the situation as a farce.
"It doesn't surprise me because I think they always seem to get away with it when we're over here whenever we've been to New Zealand, South Africa and Australia, especially when we've done it with the Lions," said Moody to Sky Sports.
"It just seems to be the trend. The IRB I don't think actually had the power to over-rule it. They were just looking into the official and whether he had made the right decisions. So they couldn't change the decision I don't think. So it's all a bit of a farce."
Brumbies coach and Rugby World Cup winner Larkham also was surprised by the outcome following the IRB's request to review the decision, but recognised it as a huge boost for the Wallabies.
"It's very surprising. I've seen the incident. Obviously being referred to the IRB you'd imagine they were going to overturn the original ban, but it's a massive boost for Australian rugby," said Larkham.
"His leadership and what he contributes around the paddock. We just don't have that in our second and third-string second rowers. It is a massive boost going into this Test for us."