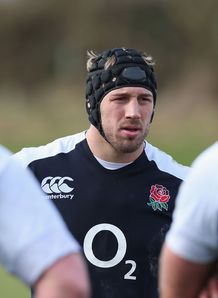 England captain Chris Robshaw is keeping himself in shape in case the British and Irish Lions come calling next month.
Robshaw was a controversial omission from Warren Gatland's 37-man squad for the tour to Australia.
The Harlequins captain however is still training in order to be prepared should he be needed to fly out.
Robshaw was not selected for England's tour to Argentina in order to be rested, with Northampton Saints flanker Tom Wood leading the side in his absence.
"Everyone has sulk, mops about and things like that but you then move on," said Robshaw to Sky Sports.
"It is one of those things where you will do a little bit of training in the morning then you can get to relax later in the day and switch off.
"We've got six weeks off for the summer now, so it is about enjoying yourself but still making sure you are fit in case you get that call.
"I think there are a lot of players on standby, I don't think they have gone out there and said exactly who is. It will depend on who gets injured and various scenarios as to who gets called up."