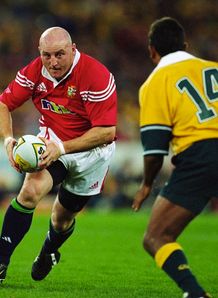 Former Ireland and British and Irish Lions hooker Keith Wood believes the 2013 Lions squad will be heavily dominated by Welsh players.
Following the impressive 30-3 victory over England to retain the Six Nations title back in March, Wood now expects the 37-man squad to have a heavy Welsh presence.
"I think there will be an awful lot of Welsh," said Wood to the BBC.
"I don't know how tied down it is to 37 [man squad] and it has proved to be a moveable feast after such declarations in the past.
"There will be a lot of Welsh guys in there, because barring the first half against Ireland when defensively they were absolutely out to a lunch, Wales have played the best rugby and shown great skills.
"I think there will be a big chunk of Welsh there."
Regarding the hooker position, Wood added that despite Rory Best's struggles at the lineout during the Six Nations the Ulster hooker is still challenging for a Test spot.
"Rory Best will go with the Lions," added Wood.
"He is a class act. He struggled in the Six Nations with his lineout which hasn't been a flaw in his game
"He will get there and then it becomes an incredible battle to try and make sure he has the number two jersey.
"I think Hibbard ended the Six Nations the better, but I don't think anybody who picked a team at the end of the Six Nations will have it right for the week of the first Test."