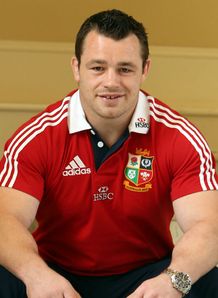 Leinster prop Cian Healy believes that victory in Saturday's PRO12 Final against Ulster could give his side's British and Irish Lions a selection boost.
Many believe that the players competing in this weekend's PRO12 and Premiership finals are at a disadvantage compared to their Lions team-mates who are already training together, but Healy thinks the best impressions are made with silverware.
Having already claimed the Amlin Challenge Cup, Leinster's six-strong Lions contingent have a golden opportunity to impress.
"They have an advantage but they're at a disadvantage of not being in another final," Healy told ERC.
"You can look at it from any way. We're in a final for Leinster, we're paying that a lot of respect.
"When we get into Lions we will be complete professionals, we'll be sitting down, learning the moves and be up to scratch come training time and that's that."
Healy is confident he'll be able to make up for the lost time once he arrives in the Lions camp and master set-piece tactics and plays.
"I'm alright on learning moves," said Healy.
"I can sit myself down and go through a play-book.
"That's the thing. There is a play-book there. We don't have to go out and walk through each and every move.
"Some places don't use a play-book and you have to do repetition to learn. These ones, we can read them, we can know where we're supposed to be and can run it straight off."
Ulster have already completed a regular season double over Leinster, who lost to the Ospreys in the PRO12 final last season and Healy admits another defeat would be a bitter pill to swallow.
"Leinster to lose this final would be devastating," added Healy.
"It doesn't matter what the opposition is.
"Losing a final is terrible, something we don't want to do. We've been working hard on our moves, where we're supposed to be and what we're supposed to do.
"In the last couple of years, there's been success bred into Leinster. We want to win and continuously be the best, play the best, to have good moves and have players knowing what they're doing.
"When that doesn't come off, if we don't come out of a game with the win or not playing well, that's something that sticks."