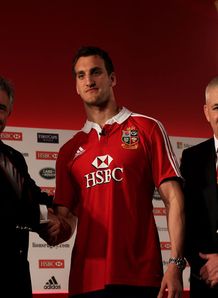 British and Irish Lions tour boss Andy Irvine said there will not be a ban on social media but accepts the risks that Twitter poses when used incorrectly.
He confirmed there'll be a social media protocol for players to follow on the upcoming tour to Australia, despite having confidence in the group.
"Social media these days you can make a mistake and it can be around the world in seconds. We do have a protocol we will be following," Irvine revealed to the press.
"It's not as if we are headmasters and telling kids what to do. There will be an opportunity for the players to look at it (protocol) and accept it and understand it.
"It takes years to build up a good reputation, but you can lose it in seconds. We are alert to that."
Irvine was speaking following the 37-man Lions squad announcement on Tuesday, a collection of players he believes have all the attributes to succeed.
"In the modern game, selection is not just an art form, it's a science. The detail these guys (coaches) go into is really incredible," he added.
"The only area I might have interfered in is if they had picked a controversial character that would have been a risk or a damage to the tour in a personality sense, or someone who was so high profile there would be a media circus following them.
"That never arose, and it didn't even look like it would this time.
"You have got to have a good set of tourists, a good set of guys, and I am very confident there is not one on the tour who comes even close to being a concern."