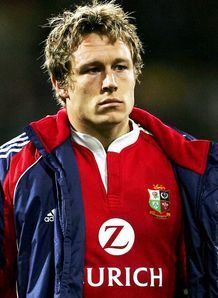 Related links
Also see
Lions head coach Warren Gatland revealed that Jonny Wilkinson said he would be unavailable for the Lions tour in a phone call on Monday.
The Toulon fly-half was in outstanding form during his side's 24-12 win over Saracens in the Heineken Cup semi-final at Twickenham on Sunday.
Speaking to Gatland, Wilkinson reiterated his commitment to his club - who are currently in the top two places in the Top 14 and could participate in the league final on June 1, the same day the Lions face the Barbarians in Hong Kong.
The 33-year-old also revealed that he was managing his body on a weekly basis, with Gatland doubting whether he would be able to complete a full tour.
"He wasn't available," said Gatland.
"I rang him up and just asked if he was available and he wasn't. We wanted everyone on the plane to fly to Hong Kong and he couldn't make that commitment because he's committed to Toulon.
"He appreciated the call - he said 'I'm struggling with my body and managing myself week to week.'
"I think physically he would struggle to do a tour but obviously said that he really appreciated the call.
"Potentially, if there is an injury later in the tour, he said we can have that conversation later if it does pop up," added Gatland.
"Having someone potentially of that experience if we have an injury....he might be available."
Backs coach Rob Howley added that the decision over whether Wilkinson would join the squad on standby would come down to the player, praising him for his outstanding form this season.
"It's up to Jonny - over the last six months he's been outstanding and we wouldn't expect anything less. Right now though he's fully committed to the Heineken Cup final," said Howley.
by Ben Coles
@bencoles_