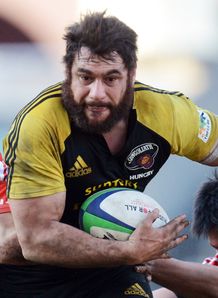 George Smith is hopeful he can force his way back into the Wallaby side in time to face the British & Irish Lions in June.
Smith is currently contracted to Japanese champions Suntory Sungoliath but has returned to Australian shores to play with the Brumbies on a short -term deal during the Japanese off-season.
The 32-year-old has now revealed that he is hoping to add to his 110 Test caps when the British Lions tour Down Under, despite having last turned out for the Wallabies in 2009.
"George Gregan's done it all and Eddie Jones is a mentor of mine, their opinion I do take on board, and if I was considered for the Wallabies I'd definitely think about it because it is such a huge occasion," Smith told Fox Sports' Rugby HQ.
"But first and foremost I have to earn my spot within the Brumbies."
The flanker explained that the primary reason behind his return was to challenge himself after two years in Japan.
"It was presented to me a little while ago, a few weeks back," he said of the opportunity to return to the Brumbies.
"I obviously had time to think about it and I thought it would be a good way to test myself in the Super Rugby arena, and I'm excited about the challenge.
"I've had two good seasons at Suntory Sungoliath and I think this will definitely test me."