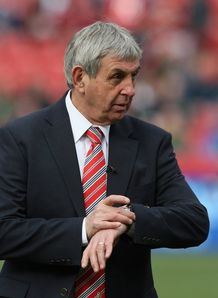 Related links
Also see
When the British and Irish Lions head to Australia in 2013, it will not be under the tutelage of Ian McGeechan the iconic coach has revealed.
Two months after returning from South Africa, the Scotsman has made it clear that his seventh Lions tour as a coach or player, was his last.
"I cannot have such an involvement again," McGeechan told the Daily Express.
"Generally you coach the Lions only once and that makes it a great opportunity for coaches as well as players. But I've been head coach four times already, plus the other tours.
"If I were to go for an eighth time I think I would be pretty greedy. I'd like to have an involvement using my experience to try to make the preparation as good as it could possibly be so that the head coach, whoever that may be, has something to build on.
"But it won't be me. There is no way that I have become too important at all or that I am the only one who can make it work.
"In 2009 we had a management group of whom 50 per cent or more could easily be involved in four years' time. They already know exactly what it takes to make a Lions tour.
"Equally, we have probably 50 per cent of players who would want to be back on the next tour and have the ethos, have been there, felt it and understood it."
In parting McGeechan endorsed the current coaching staff of Warren Gatland, Shaun Edwards, Robert Howley and Graham Rowntree to continue in the future
"They are the drivers of it now, and there's your succession planning. There were a lot of things right on our tour, even though we narrowly lost the series, and there were many people who were part of that and can make it work next time."