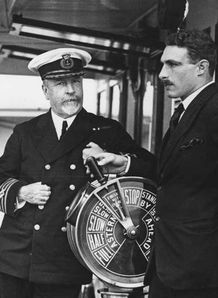 A British rugby team minus Ireland first came into existence in 1888 when a 21-man squad visited Australia and New Zealand.
Three years later, the Western Province union invited rugby bodies in Britain to tour South Africa, while a British Isles side returned to South Africa in 1896 to play four Tests against their hosts.
The British Isles continued to tour regularly but the 1910 trip to South Africa marked the official beginning of British and Irish rugby tours - the inaugural tour operating under all four unions.
The team performed moderately in the non-Test fixtures, claiming victories in just over half their matches while they lost 2-1 in the Tests against South Africa.
A wait of fourteen years would ensue until another British Isles team tour took place, again to South Africa. The team struggled with injuries and lost all four Tests (a game against the Western Province had Test status). This tour marked the occasion when the team first became known as the Lions.
In 1927 a short nine-game series took place in Argentina, with the Lions winning all nine encounters and, after a long absence from New Zealand, the Lions returned in 1930 but lost all of their Test matches against the All Blacks.
The Lions visited Argentina again in 1936, winning all ten of their games and only conceding nine points during the entire tour.
Two years later the Lions toured in South Africa, winning more than half of their provincial matches but again the hosts proved too strong in the Tests, winning 3-1. The tour proved to be the last before war broke out.