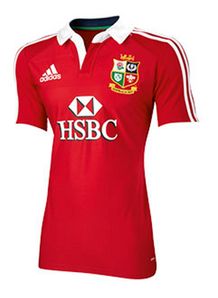 We're giving away a British and Irish Lions jersey signed by the original 36 members of the 2013 squad!
Yes! We're at it again as the giveaways continue to flow on Planet Rugby. This time we've teamed up with The Mane Event to offer you to the chance to own a piece of rugby history.
Four passionate Lions fans (one from each of the Home Nations) have been sent Down Under to watch the 2013 tour and take part in a series of challenges against the Aussies. They've already taken them on in one challenge, a real assault on the saliva glands - check out the website to see who won that one.
While you might not be able to make it to the land of sunshine and stubbies, you're still in with a shout to own a valuable piece of Lions memorabilia.
So, how do you win? You'll need to answer three easy questions:
1) What was the name of the first challenge between the The Mane Event and the Wallabies fans?
2) Name both wings featured in Planet Rugby's latest Test XV of the Week gallery.
3) You'll find the third question in this Friday's edition of our FREE newsletter Crooked feed. What? You're not a subscriber? That's mad! To sign up to receive Planet Rugby's fortnightly email, featuring opinions, news and competitions, all you have to do is click here.
Entries close at midnight GMT on Saturday 29 June.
Good Luck!
This competition is brought to you in partnership with Qantas, the airline for flights to Australia.