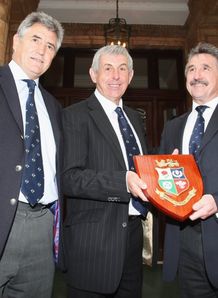 Scotland back-three legend Andy Irvine has emerged as favourite for the manger's job when the British & Irish Lions tour Australia in 2013.
Speaking to the Scotsman, the 58-year-old who was capped 51 times by his country, hinted that his name was very much in the mix for the title.
"It is a possibility but early days yet (in the planning process)," he explained.
"It is just somebody putting two and two together and they might get four..or they might get seven.
"We've not even had our first meeting of the season yet."
Welsh legend Gerald Davies occupied the same position last year when the 2009 Lions travelled South Africa, a series they narrowly lost 2-1.
The 2013 tour is also set to be extra special as a possible fixture in Hong Kong is likely to precede the three-Test series against the Wallabies.