The British & Irish Lions

With the excitement building ahead of 2013's visit to Australia, we decided to pump up the volume by bringing you our B&I Lions watch!
Planet Rugby Union Photos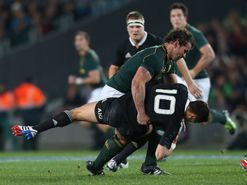 The Year in Images - Part Two
Planet Rugby brings you the defining images of 2013. In part two, we look at the best shots from July to the festive period.
Photo galleries home